Phandemonium
Items directly related to Phandemonium
0
Join us for the January edition of the Phandemonium Book Club. We will be discussing Philip K. Dick's Do Androids Dream of Electric Sheep?, a One Chicago selection.
From Good Reads:
"It was January 2021, and Rick Deckard had a license to kill.
Somewhere among the hordes of humans out there, lurked several rogue androids. Deckard's assignment–find them and then…"retire" them. Trouble was, the androids all looked exactly like humans, and they didn't want to be found!"
https://www.goodreads.com/book/show/36402034-do-androids-dream-of-electric-sheep
Panera Bread
1700 Sherman Ave
Evanston, IL 60201
7:00 PM – 9:00 PM
1/6/2019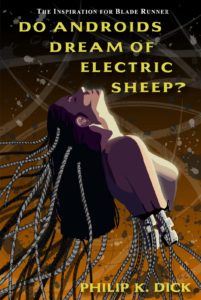 0
*note* This Book Club is occurring at Windycon (www.windycon.org). Once the date and time is confirmed we will update this post.
Join us for the November Phandemonium Book Club where we will be reading the 2018 Hugo winner by N.K. Jemisin, The Stone Sky.
From Good Reads:
"THIS IS THE WAY THE WORLD ENDS… FOR THE LAST TIME.
The Moon will soon return. Whether this heralds the destruction of humankind or something worse will depend on two women.
Essun has inherited the power of Alabaster Tenring. With it, she hopes to find her daughter Nassun and forge a world in which every orogene child can grow up safe.
For Nassun, her mother's mastery of the Obelisk Gate comes too late. She has seen the evil of the world, and accepted what her mother will not admit: that sometimes what is corrupt cannot be cleansed, only destroyed.
The remarkable conclusion to the post-apocalyptic and highly acclaimed trilogy that began with the multi-award-nominated The Fifth Season. "
https://www.goodreads.com/book/show/31817749-the-stone-sky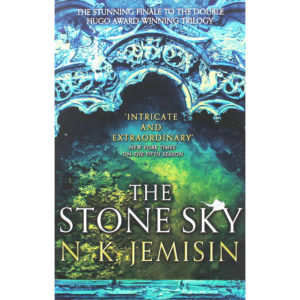 0
Happy Ruby Jubilee! Capricon is going to turn FORTY – and you can help us celebrate!
The Phandemonium Board is currently seeking qualified candidates for Con Chair of Capricon 40. Bring your most prized ideas to us, and we might give you the chance to turn them into a reality!
What does a good proposal involve?
1) A great theme – this is the seed from which a lot of the convention will grow, from guests and programming to film choices and special events. It should be distinct, versatile, and accessible to fans of all kinds.
2) Interesting guests – have a good idea of who you'd want to 'headline' the convention. 3-5 Guests of Honor is about standard (and within budget).
3) A solid presentation – you will need to explain your idea in person to the board and answer any questions we might have. Visual aids are not required – but they're not discouraged, either.
We're also interested in hearing about who you are, what convention leadership experience you have, and how you'll make Capricon 40 a unique event for our membership.
Please email your initial proposals to president@phandemonium.org by October 5th, so that they can be reviewed before your presentation to the board at the meeting on October 14th. You're also welcome to use that email address if you have any questions for the board about this process.
Note: per Phandemonium bylaws, a Capricon Chair may not concurrently hold a position equivalent to Chair or Board Member of a similar science fiction corporation or convention.


0
Join us for the September edition of the Phandemonium Book Club where we will be reading The Cloud Roads by Martha Wells.
From Good Reads:
"Moon has spent his life hiding what he is — a shape-shifter able to transform himself into a winged creature of flight. An orphan with only vague memories of his own kind, Moon tries to fit in among the tribes of his river valley, with mixed success. Just as Moon is once again cast out by his adopted tribe, he discovers a shape-shifter like himself… someone who seems to know exactly what he is, who promises that Moon will be welcomed into his community. What this stranger doesn't tell Moon is that his presence will tip the balance of power… that his extraordinary lineage is crucial to the colony's survival… and that his people face extinction at the hands of the dreaded Fell! Now Moon must overcome a lifetime of conditioning in order to save himself… and his newfound kin."
https://www.goodreads.com/book/show/9461562-the-cloud-roads
Panera Bread
1700 Sherman Ave
Evanston, IL 60201
7:00 PM – 9:00 PM
9/23/2018

0
Join us for the Phandemonium Book Club discussion of The Eyre Affair by Jasper Fforde.
From Good Reads:
"Suspenseful and outlandish, absorbing and fun – a novel unlike any other and an introduction to the imagination of a most distinctive writer and his singular fictional universe.
Great Britain circa 1985: time travel is routine, cloning is a reality (dodos are the resurrected pet of choice), and literature is taken very, very seriously. Baconians are trying to convince the world that Francis Bacon really wrote Shakespeare, there are riots between the Surrealists and Impressionists, and thousands of men are named John Milton, an homage to the real Milton and a very confusing situation for the police. Amidst all this, Acheron Hades, Third Most Wanted Man In the World, steals the original manuscript of Martin Chuzzlewit and kills a minor character, who then disappears from every volume of the novel ever printed! But that's just a prelude . . .
Hades' real target is the beloved Jane Eyre, and it's not long before he plucks her from the pages of Bronte's novel. Enter Thursday Next. She's the Special Operative's renowned literary detective, and she drives a Porsche. With the help of her uncle Mycroft's Prose Portal, Thursday enters the novel to rescue Jane Eyre from this heinous act of literary homicide. It's tricky business, all these interlopers running about Thornfield, and deceptions run rampant as their paths cross with Jane, Rochester, and Miss Fairfax. Can Thursday save Jane Eyre and Bronte's masterpiece? And what of the Crimean War? Will it ever end? And what about those annoying black holes that pop up now and again, sucking things into time-space voids . . .
Suspenseful and outlandish, absorbing and fun, The Eyre Affair is a caper unlike any other and an introduction to the imagination of a most distinctive writer and his singular fictional universe."
https://www.goodreads.com/book/show/27003.The_Eyre_Affair
Panera Bread
1700 Sherman Ave
Evanston, IL 60201
7:00 PM – 9:00 PM
7/8/2018

0
Join us for a discussion of Ursula K. Le Guin's The Dispossessed.
From Good Reads:
Shevek, a brilliant physicist, decides to take action. He will seek answers, question the unquestionable, and attempt to tear down the walls of hatred that have isolated his planet of anarchists from the rest of the civilized universe. To do this dangerous task will mean giving up his family and possibly his life–Shevek must make the unprecedented journey to the utopian mother planet, Urras, to challenge the complex structures of life and living, and ignite the fires of change.
Panera Bread
1700 Sherman Ave
Evanston, IL 60201
Sunday, May 20th
7:00 PM – 9:00 PM

0
Join us for the March book club where we will be reading Ernest Cline's Ready Player One.
From Goodreads:
"In the year 2044, reality is an ugly place. The only time teenage Wade Watts really feels alive is when he's jacked into the virtual utopia known as the OASIS. Wade's devoted his life to studying the puzzles hidden within this world's digital confines, puzzles that are based on their creator's obsession with the pop culture of decades past and that promise massive power and fortune to whoever can unlock them. When Wade stumbles upon the first clue, he finds himself beset by players willing to kill to take this ultimate prize. The race is on, and if Wade's going to survive, he'll have to win—and confront the real world he's always been so desperate to escape."
https://www.goodreads.com/book/show/9969571-ready-player-one
Panera Bread
1700 Sherman Ave
Evanston, IL 60201
7:00 PM – 9:00 PM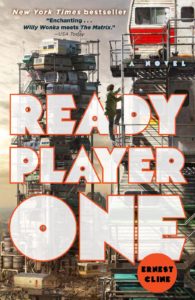 0
Join us for the November book club where we will be reading Hugo winning N.K. Jemisin's The Obelisk Gate. We will be at Windycon for this on Saturday, November 11th. Time TBD.
From Goodreads:
"THIS IS THE WAY THE WORLD ENDS… FOR THE LAST TIME.
The season of endings grows darker as civilization fades into the long cold night. Alabaster Tenring – madman, world-crusher, savior – has returned with a mission: to train his successor, Essun, and thus seal the fate of the Stillness forever.
It continues with a lost daughter, found by the enemy.
It continues with the obelisks, and an ancient mystery converging on answers at last.
The Stillness is the wall which stands against the flow of tradition, the spark of hope long buried under the thickening ashfall. And it will not be broken."
https://www.goodreads.com/book/show/26228034-the-obelisk-gate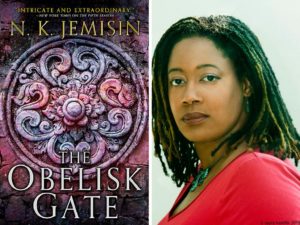 0
Join us for the September book club where we will be reading Theodora Goss's The Strange Case of the Alchemist's Daughter.
From Goodreads:
"Based on some of literature's horror and science fiction classics, this is the story of a remarkable group of women who come together to solve the mystery of a series of gruesome murders—and the bigger mystery of their own origins.
Mary Jekyll, alone and penniless following her parents' death, is curious about the secrets of her father's mysterious past. One clue in particular hints that Edward Hyde, her father's former friend and a murderer, may be nearby, and there is a reward for information leading to his capture…a reward that would solve all of her immediate financial woes.
But her hunt leads her to Hyde's daughter, Diana, a feral child left to be raised by nuns. With the assistance of Sherlock Holmes and Dr. Watson, Mary continues her search for the elusive Hyde, and soon befriends more women, all of whom have been created through terrifying experimentation: Beatrice Rappaccini, Catherine Moreau, and Justine Frankenstein.
When their investigations lead them to the discovery of a secret society of immoral and power-crazed scientists, the horrors of their past return. Now it is up to the monsters to finally triumph over the monstrous."
https://www.goodreads.com/book/show/34728925-the-strange-case-of-the-alchemist-s-daughter
Panera Bread
1700 Sherman Ave
Evanston, IL 60201
7:00 PM – 9:00 PM

0
Join us for the May Phandemonium Book Club as we discuss The Core of the Sun by award-winning Finnish author and Helsinki Worldcon Guest of Honor Johanna Sinisalo.
From Good Reads:
"From the author of the Finlandia Award-winning novel Troll: A Love Story, The Core of the Sun further cements Johanna Sinisalo's reputation as a master of literary speculative fiction and of her country's unique take on it, dubbed "Finnish weird." Set in an alternative historical present, in a "eusistocracy"—an extreme welfare state—that holds public health and social stability above all else, it follows a young woman whose growing addiction to illegal chili peppers leads her on an adventure into a world where love, sex, and free will are all controlled by the state.
The Eusistocratic Republic of Finland has bred a new human sub-species of receptive, submissive women, called eloi, for sex and procreation, while intelligent, independent women are relegated to menial labor and sterilized so that they do not carry on their "defective" line. Vanna, raised as an eloi but secretly intelligent, needs money to help her doll-like sister, who has disappeared. Vanna forms a friendship with a man named Jare, and they become involved in buying and selling a stimulant known to the Health Authority to be extremely dangerous: chili peppers. Then Jare comes across a strange religious cult in possession of the Core of the Sun, a chili so hot that it is rumored to cause hallucinations. Does this chili have effects that justify its prohibition? How did Finland turn into the North Korea of Europe? And will Vanna succeed in her quest to find her sister, or will her growing need to satisfy her chili addiction destroy her?
Johanna Sinisalo's tautly told story of fight and flight is also a feisty, between-the-lines social polemic—a witty, inventive, and fiendishly engaging read."
https://www.goodreads.com/book/show/25779654-the-core-of-the-sun
Note that Cosi will "close" (i.e. no new customers) at 7 pm so we'll start wrapping up so we can be completely out by 7:30 pm.
Cosi
1740 Sherman Ave
Evanston, IL60201
6:00 PM – 7:30 PM