Archive for
September, 2018
0
Join us for the January edition of the Phandemonium Book Club. We will be discussing Philip K. Dick's Do Androids Dream of Electric Sheep?, a One Chicago selection.
From Good Reads:
"It was January 2021, and Rick Deckard had a license to kill.
Somewhere among the hordes of humans out there, lurked several rogue androids. Deckard's assignment–find them and then…"retire" them. Trouble was, the androids all looked exactly like humans, and they didn't want to be found!"
https://www.goodreads.com/book/show/36402034-do-androids-dream-of-electric-sheep
Panera Bread
1700 Sherman Ave
Evanston, IL 60201
7:00 PM – 9:00 PM
1/6/2019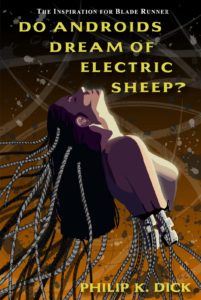 0
*note* This Book Club is occurring at Windycon (www.windycon.org). Once the date and time is confirmed we will update this post.
Join us for the November Phandemonium Book Club where we will be reading the 2018 Hugo winner by N.K. Jemisin, The Stone Sky.
From Good Reads:
"THIS IS THE WAY THE WORLD ENDS… FOR THE LAST TIME.
The Moon will soon return. Whether this heralds the destruction of humankind or something worse will depend on two women.
Essun has inherited the power of Alabaster Tenring. With it, she hopes to find her daughter Nassun and forge a world in which every orogene child can grow up safe.
For Nassun, her mother's mastery of the Obelisk Gate comes too late. She has seen the evil of the world, and accepted what her mother will not admit: that sometimes what is corrupt cannot be cleansed, only destroyed.
The remarkable conclusion to the post-apocalyptic and highly acclaimed trilogy that began with the multi-award-nominated The Fifth Season. "
https://www.goodreads.com/book/show/31817749-the-stone-sky