Phandemonium
Items directly related to Phandemonium
0
You don't have to be psychic to appreciate "Up the Walls of the World", the 1978 debut novel by James Tiptree, Jr. This is a story of vastly different intelligences, with an Earth invasion as well.
We'll be meeting on Saturday, April 25, 2015 at 1:00 pm at…
Elgin Books
66 S. Grove Avenue
Elgin, IL 60120
Read this classic and see if Earth survives!
0
Philip K. Dick may be a lot of things, but he's never dull. Join us as we discuss one of his most acclaimed novels, "Ubik". It was chosen by Time magazine as one of the 100 greatest novels since 1923.
We'll be meeting on Sunday, May 17, 2015, at 7:00 pm at our normal location:
1740 Sherman Ave
Evanston, IL
Join us for what is sure to be a lively discussion.
0
Spring is in the air and a young fan's thoughts turn to…Euchre!
We'll be meeting on Sunday, April 12, 2015, at 6:00pm at our regular location:
The Grafton Pub
4530 N. Lincoln Ave.
Chicago, Illinois 60625
The One-Eyed Jack is winking at YOU!
0
The next Phandemonium Book Club Evanston selection is a tale of orbital death rays, heroic deeds, and diabolical plans for world domination. You'll find all this and more in "Soon I Will Be Invincible" by Austin Grossman.
This fun tale takes you behind the scenes in the life of superheroes and supervillains. It's also being produced as a musical by Chicago's Lifeline Theatre.
We'll be meeting on March 15, 2015 at 7:00 pm at our normal location:
Cosi
1740 Sherman Ave
Evanston, IL
We hope you'll join us.
0
There have been hundreds of sci-fi stories about time travel, but the grandaddy of them all is "The Time Machine" by H.G. Wells. Join us to examine how the far future looked from over a century ago.
We'll be meeting on Saturday, February 21, 2015 at 1:00 pm at our NEW LOCATION…
Elgin Books
66 S. Grove Avenue
Elgin, IL 60120
Come see us or the Morlocks will come looking for you!
0
Hey, literary friends! Here's a challenge for 2015. Try reading a book in each of these categories. The same book can count in multiple categories, such as a funny book by a female author.
(If you're looking at this in the blog home page, click on the detailed post to see the category list.)
Good luck! Have fun!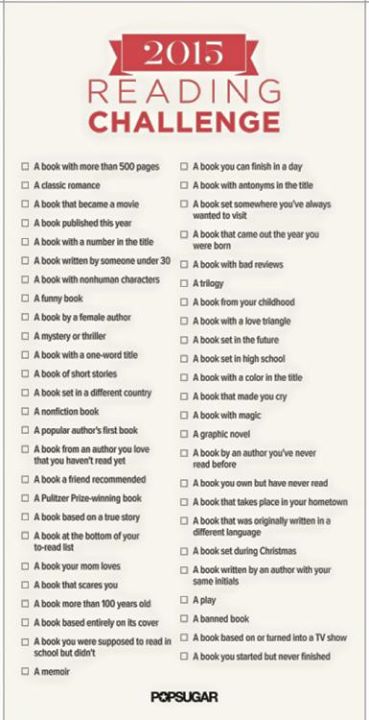 0
Has holiday shopping left you feeling like you need to sharpen your skills for the coming Apocolypse? Then you should read our next book club selection, "A Canticle for Leibowitz" by Walter M. Miller Jr. This post-apocolyptic saga won the Hugo award for Best Novel in 1961.
We'll be meeting on December 20, 2014 at 1:00 pm at our normal location…
Blue Box Cafe
176 E Chicago St
Elgin, IL 60120
Join us for some holiday fun!
0
We've planned two meetings of the Phabulous Phandemonium Euchre Club before the end of 2014! Mark your calendars and shuffle your cards.
We're meeting on October 26, 2014 and December 14, 2014. Both meetings are Sundays and both are at 6:00 pm.
As usual, the action takes place at:
The Grafton Pub and Grill
4530 N Lincoln
Chicago, IL
Bid 2014 farewell with Euchre.
0
The October 2014 edition of Goat Droppings is here!
Do you wonder what your fannish future has in store? All is revealed in the pages of Goat Droppings! Look into our crystal ball and learn the secrets of:
Capricon 35 Progress Report
Euchre Club
Book Clubs
Capricon Book Drive
Joining the Phandemonium Board
And, of course, there's Out of CON-text.
Click here to download your copy.