Consuite
Welcome to Cloud City!
On behalf of Lando Calrissian, the administrator of this facility, Chicago Force would like to welcome you to Cloud City, the Capricon 2004 Con Suite!
Perhaps you're simply passing through on important mining business. Or maybe you're here to spend some time and visit our lovely sabaac facilities. Whatever your pleasure, we're sure you'll be thrilled by your visit to Bespin.
Please feel free to enjoy our exotic variety of snacks and sodas, our special culinary presentations, and the lovely decor designed by our personal interior decorator, Lobot. (You may recognize him from Trading Planets, the most popular televised residence-swapping program in the galaxy!)
Expect special events throughout the weekend for your entertainment and enlightenment. And if we're lucky, the Ice Cream Maker Guy might even make an appearance...
Oh, and we'll ask you to kindly avoid the carbon-freeze area of our installation. We wouldn't want you to run into any...Imperial entanglements.
Thanks for visiting us, and if there's anything we can do to make your stay more comfortable, don't hesitate to ask!
Cloud City: Where You Truly Belong With Us Here...Among The Clouds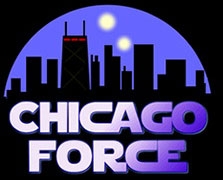 Click on the logo to learn more about Chicago Force, the midwest's premiere Star Wars fan club!