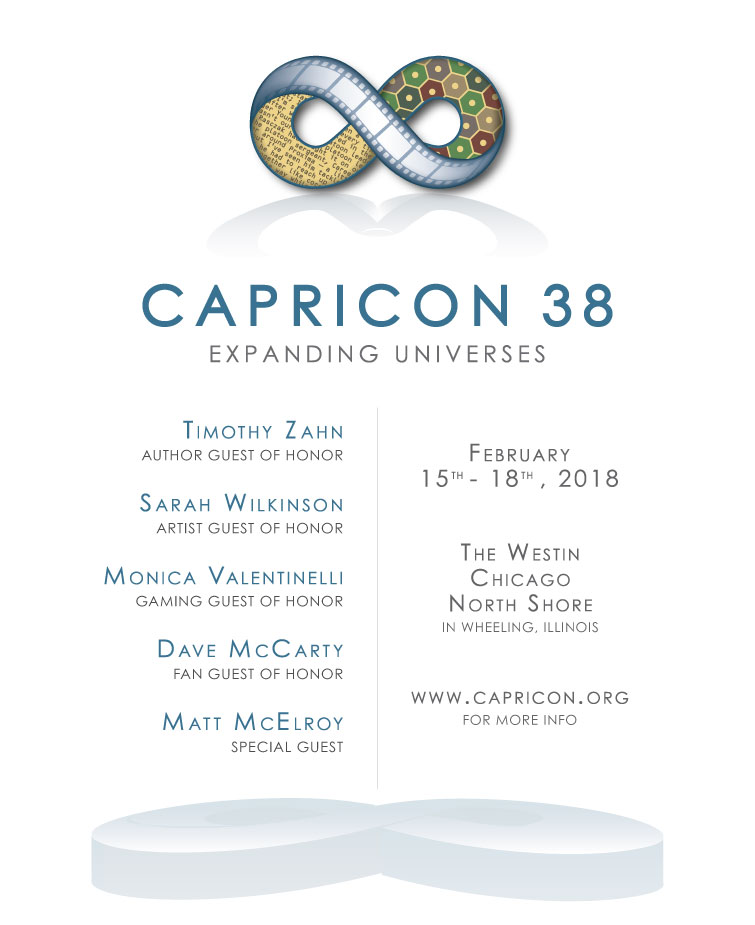 Capricon 38: Expanding Universes, will be a celebration of the infinite loop from the written word, to the screen, to games, and back again. When fans find a universe they enjoy, they can't wait for the next book, episode, movie, or game. So, these universes are expanded across a variety of media.
Frankenstein, arguably the first science fiction story, was adapted into a movie and been reimagined many times in film and in novels.
The Star Trek universe has been expanded over six television series and 13 movies. But when the original series came out, there was no cable, only three networks, no internet, and not many ways to record television. So, fans turned to novelizations of the episodes to relive the stories. And for some, it was their first experience with the crew of the U.S.S. Enterprise.
When that was not enough, fans got more stories in the form of novels that tied into their favorite movie or television series, expanding those universes. Between the three films of the original trilogy of Star Wars films, novels filled the gaps and afterwards expanded that universe as there would be no new films for 20 years.
After reading the books and seeing the shows, people wanted to make their own decisions in those universes and there were games that would let fans do just that. There have been board games, role-playing games, or videogames in just about every science fiction or fantasy universe a fan might want.
When we want more from our books, movies, television shows, and our games; creators have demonstrated time and again that they are there to expand those universes for us.